Jac Tilton is an Iowa artist working in watercolor and black and white media.
His subject matter is landscape and figurative work as well as abstract and non-objective imagery.
Some Recent Paintings
"Don't Mind Me"-Am Landwerhkanal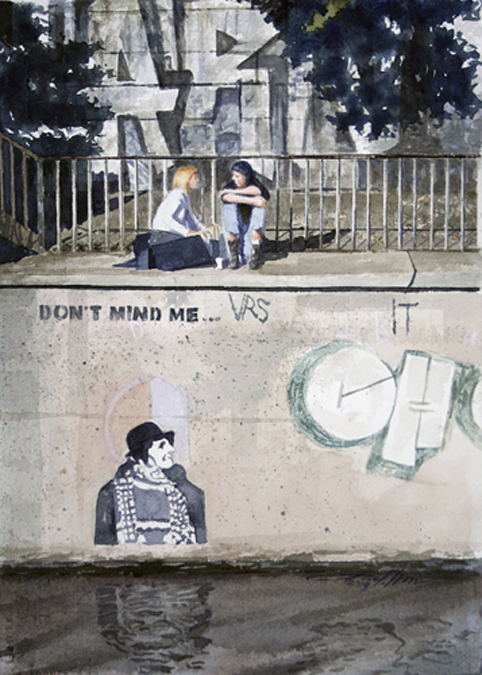 The Landwehrkanal is a working canal in central Berlin that connects to the Spree River that runs through the middle of Berlin. This watercolor is of a part of the canal at Maybachufer next to where the Turkish Market is held every Tuesday and Friday. The area is a popular place to hang out on sunny days along the sloping banks and retaining walls. I've become found of the graffiti and street art that abounds in Berlin. In this particular watercolor I couldn't pass up the juxtaposition of the friends intimate conversation and the person stenciled on the wall and phrase "Don't Mind Me"
"Evening"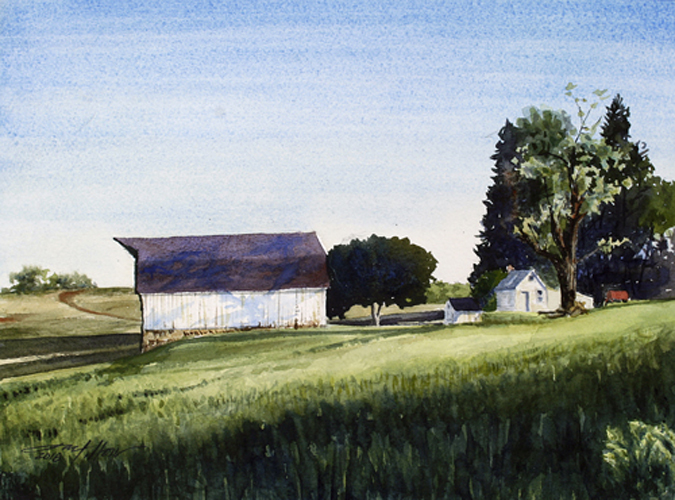 This is a scene that I passed many times going to and from a friend's home. I always thought that it would make an interesting painting or two. One afternoon just before sunset I caught the scene at a particularly inviting time, just as the sun was raking across the grass and buildings, creating interesting shadows and contrasts of light and dark. Definitely the onset of evening.